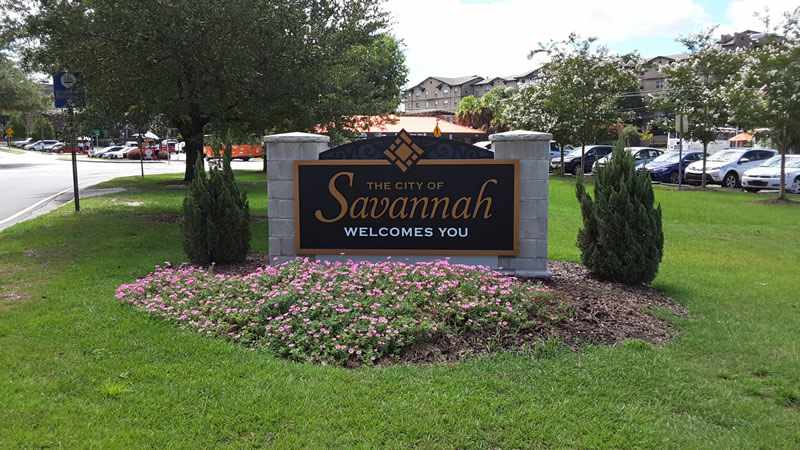 Historic Savannah
Savannah is a coastal city along the Savannah River in the state of Georgia. It is Georgia's oldest city. It was established in 1733 by James Oglethorpe and was a seaport in the American Revolution and during the American Civil War. Today, Historic Savannah Georgia is the state's fifth-largest city and a predominant Atlantic port and industrial center.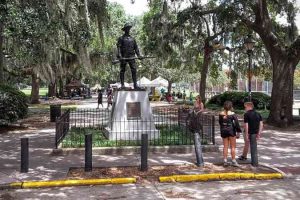 Cobblestone streets, parks, and historic buildings adorn the Downtown Savannah area, which includes historic neighborhoods such as the Savannah Historic District, River Street District, Victorian Historic District, along with more than twenty park-like squares. In 1966, this area was designated the largest National Historic Landmark Districts in the United States. Downtown Savannah has changed little since the early days, and it has maintained most of the original town plan of founder James Oglethorpe.
Principal Areas
Savannah has several neighborhoods identified in six principal areas: Downtown (Historic District and Victorian District), Midtown, Southside, Eastside, Westside, and Southwest/West Chatham. Millions of people visit Savannah each year to experience the city's historical charm and to gaze at the historical structures. Savannah is the perfect vacation spot for everyone, complete with history, culture, art, live theater, outdoor cafes, gourmet restaurants, all mixed together with a genuine Southern hospitality.
If you are visiting Savannah, we suggest that you start with a visit to the Savannah Visitor Center, located in the restored Georgia State Railroad Museum, at 301 Martin Luther King, Jr. Blvd. Here, you can plan your visit, pick up maps and other useful information, even arrange to take a tour.
There are dozens of tour companies in the city that will be delighted to take you around. There are many types of theme tours, so no matter what you are into, there's bound to be a tour for you.
Historic Neighborhoods
Savannah Historic District
The Savannah Historic District is 2.2 square miles from E. Broad Street to Martin Luther King, Jr. Blvd., and from the Savannah River to Gaston Street. It was officially designated a Historic Landmark District in 1966 and is one of the largest in the U.S., with more than 1000 historically and architecturally significant buildings.
The streets of the Historic District are bursting with history. There are centuries-old homes, museums, churches, restaurants on every street. Historic park-like squares are adorned with live oak trees with cascading Spanish moss, grand mansions, statues, museums and magnificent ironwork.
The district includes the home of Juliette Gordon Low, founder of the Girl Scouts of the United States of America, the First African Baptist Church, the Georgia State Railroad Museum complex, the Owens-Thomas House, the William Scarbrough House, and the United States Customhouse. There are even old, dilapidated haunted houses here, which attract thousands of visitors every day.
Historic River Street
Paved with centuries-old cobblestones, Savannah's Historic River Street runs along the Savannah River. With the revival of the Historic District, the area has developed into a popular spot for locals as well as tourists. There are more than seventy businesses along River Street – antique shops, boutiques, galleries, pubs, restaurants, quaint inns and hotels, even Riverboat Tours.
Make your way along the riverwalk between River Street and the Savannah River, and you'll see Savannah's Waving Girl and the Olympic Cauldron monument. Factors Walk, red brick buildings that were a center of commerce for Savannah's cotton factors, is located on a bluff just above the riverwalk.
With so many things to do and see here, you can easily spend an entire day exploring historic River Street, in the Savannah Historic District.
Historic Victorian District
Just south of the Historic District lies the Victorian Historic District, a fifty block area bounded by Martin Luther King Boulevard and East Broad Street, Gwinnett and Anderson Streets. Listed on the National Register of Historic Places in 1974, this is a residential neighborhood with many architectural style structures, depicting the post-Civil War architecture in the South. Predominantly Victorian, and many of the homes are of wood frame with gingerbread trim, stained glass windows, and unique details.
You can visit Savannah's historic neighborhoods by shuttle or tour.
Historic Sites Haunted Houses Places to Eat Tours Photo Gallery