Airport Shops and Restaurants
The Airport Shops and Restaurants at the Terminal is a hubbub of all kinds of activity at Savannah Hilton / Head International Airport. You will find everything you'll need before and after a flight here. If you have some time to kill when you are here, the shops and restaurants below are excellent places to relax and enjoy those spare moments, and they are all located at the airport's Terminal.
---
---
First Level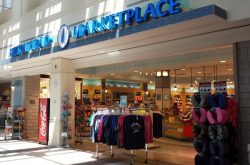 Hilton Head MarketPlace
After Security | Get last minute snacks and gifts near the gate, grab postcards, magnets and Savannah apparel along with your general airplane necessities like magazines, gum, water, and chocolate bars.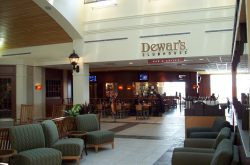 Dewar's Clubhouse Bar & Grille
After Security | This is the place to grab a drink and some pub-style food. Enjoy breakfast, lunch and dinner while you wait for your flight.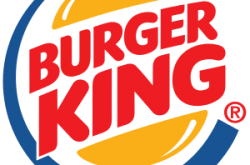 Burger King
After Security |Home of the World Famous Whopper®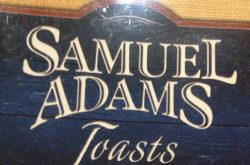 Samuel Adams Toast Savannah
After Security | Enjoy a Samuel Adams Boston Ale or one of their other selections. Add Tangy Chicken Wings, Turkey Applewood Bacon Ciabatta or a Cheddar Bacon Melt Burger for a delicious meal.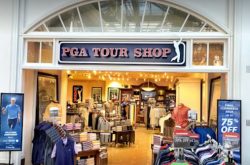 PGA TOUR Shop
Before Security | The place to find premier golf apparel, accessories, memorabilia and much more. Experience one of Savannah's premier golf shops.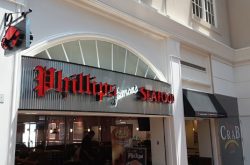 Phillip's Seafood
Before Security | Phillip's serves their award-winning crab cakes and seafood dishes to on-the-go travelers while they wait for flights.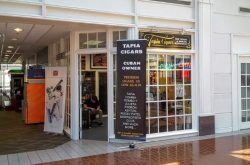 Tapia Cigars
Before Security | You'll find hand rolled and premium cigars here, featuring the finest Black Label, and Maduro.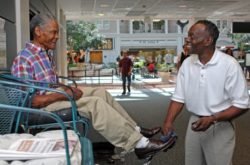 Mr. Willie's Shoe Shine
Before Security | An experienced team will give your shoes the perfect old-fashioned polish. Conveniently located on both terminal levels.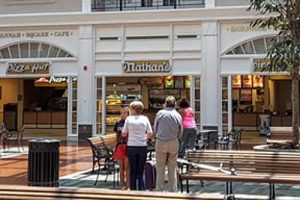 Nathan's Famous
Grab Nathan's Famous hot dog before your flight. They also offer fries, burgers & more.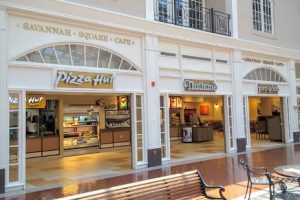 Pizza Hut
Before Security | If you're in the mood for pizza stop here for easy ordering options and great service.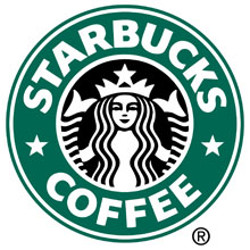 Starbucks
After Security | On both terminal levels | Friendly service, a relaxed atmosphere and a great cup of java while you wait for takeoff.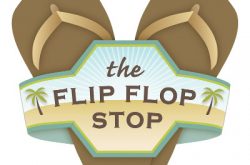 The Flip Flop Stop
After Security | The Flip Flop Stop sells high-end sandals and flip flops at great prices.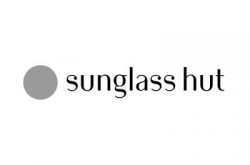 Sunglass Hut
After Security | Selling performance sunglasses at great prices, with a variety of brands, including Oakley, Maui Jim and Costa Del Mar.
Second Level and Concourse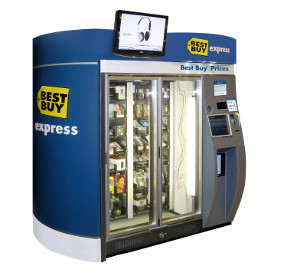 Best Buy Express
After Security | Need a gadget in a hurry? Automated Best Buy Express™ carries all the latest tech accessories in a simple, automated shopping experience. They also no-contract mobile phones, chargers, MP3 players, noise-canceling headphones, tablets, digital cameras and more.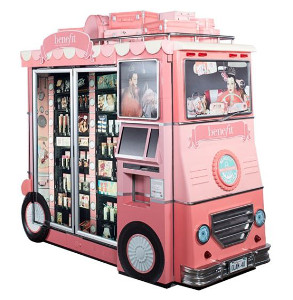 Benefits Cosmetics Kiosk
After Security | Another automated solution this time for beauty products with catchy names and colorful packaging. They also carry luxury brands and high-quality products.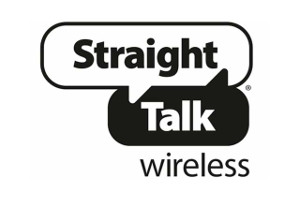 Straight Talk Phones Kiosk
After Security | Trac-Phone Wireless provides automated solutions for busy travelers preferring a no-contract cell phone.
Burger King
After Security | Home of the World Famous Whopper®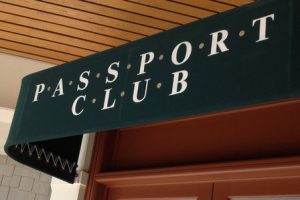 Passport Club
Offering weary travelers a private place for passengers to work and relax. Private bathrooms, free coffee and soft drinks are provided. All airline club cards are accepted.
ATMs and Lottery Tickets
There are Automated Teller Machines on both Levels in addition to the lottery kiosks on the Second Level. Passengers are also able to purchase lottery game tickets from at Visitor Information Center.
Security Checkpoint
Travelers with disabilities and medical conditions are encouraged to call the TSA Cares helpline for assistance at the airport. Travelers should call 72 hours in advance for information about what to expect.
TSA Cares helpline: 1-855-787-2227
Go To Public Transportation