Savannah Airport Terminal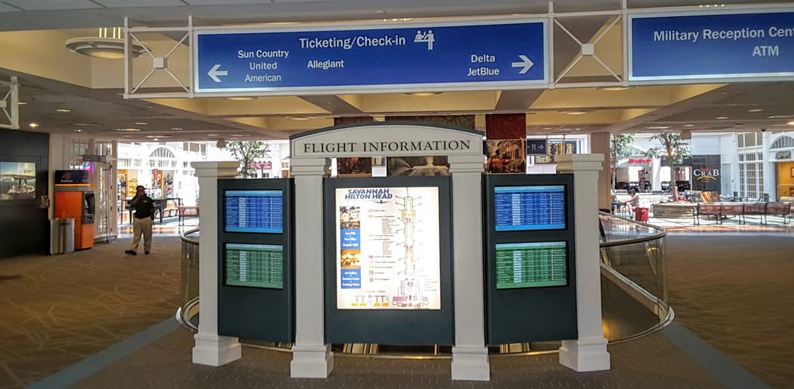 ---
---
First Level
The Savannah Airport terminal is made up of two levels. On the First Level you will find Baggage Claim areas and Rental Car Counters. There is also an Uber pickup location as well as an ATM. The Visitor Information Center is also located on the First Level.
Second Level
On the Second Level of the terminal you will find a variety of shops and restaurants where travelers can take advantage of last minute shopping and dining. You will also find the Passport Club here, where travelers can enjoy some much-needed privacy and relaxation before or after a flight.
Please visit www.savannahairport.com website for a more detailed description of the Terminal.
Airport Shops and Restaurants